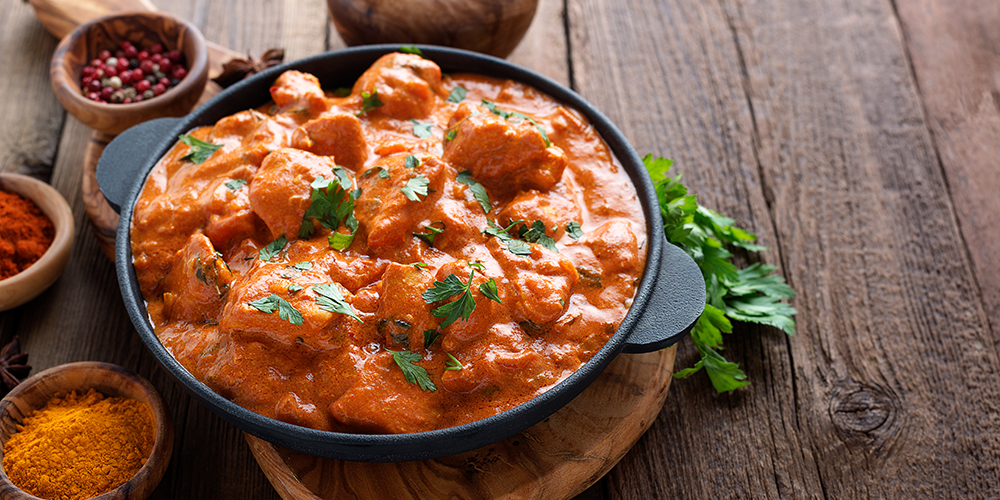 Ingredients
2 Tbs Tropics Butter Chicken Masala
2 teaspoons Lemon Juice
2 tablespoons Cooking Oil
1 cup unsalted butter
1kg chicken breast
60g tomato puree
3 tablespoons plain yoghurt
1/2 cup single cream
Method
Mix Tropics Butter Chicken Masala 50g, lemon juice, yoghurt, oil and apply to the chicken.
Heat a wok, add the marinated meat. Cook for 5 mins on med-low heat and keep turning the chicken.
Add the tomato puree and cup of water, cook on a low-med heat for about 15 mins.
Add butter and cook for 5 mins.
Add cream, stir and remove from heat once stirred.